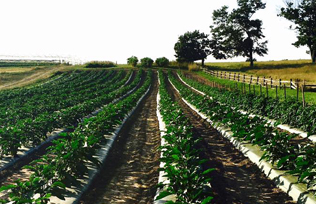 Brenckle Farms main facility is located in the rolling hills of Western Pennsylvania. The property contains 18 large greenhouses with a total of over 86,000 sq. ft. of growing area.
The greenhouses at the farm are where the flowers, plants, vegetables, and herbs are planted and grown for sale at both the Butler and Pittsburgh retail greenhouse locations. 
EVERY Plant requires attention each day during the early growing season. Attention to watering, feeding, and selecting only the healthiest plants are why Brenckle plants are better plants. 
When some plants are mature enough, they are planted in the fields at one of our several farms. Special care is taken in the planting and transplanting process to prevent weed and pest damage and to ensure that each plant has all of the nutrients needed for exceptional growth.